Description
The Original one and only Absoluteblack premium Sram DUB / Gxp compatible Direct mount 1X Oval narrow wide chainrings are designed for Gxp, DUB and Long BB30 spindle cranks. Fits Sram 10/11spd XX1, X01, Eagle 12spd and others. Also replaces 76bcd chainrings to convert to direct mount solution. They are 100-percent optimized for Eagle. 6mm offset
| | |
| --- | --- |
| Size (Mass +/-1g): | 26T (48g), 28T (50g), 30T (55g), 32T (59g), 34T(66g), 36T?(look at CX category) |
| Color | Black, Cannondale Green, Racing Red, Gold |
| Compatibility | SRAM AXS, XX1, XX1 Eagle, X01, X01 Eagle, GX Eagle, NX Eagle, SX Eagle, X1-1400, GX-1400, X0, X9, X7, S2210, S1400, Truvativ Descendant, Stylo and All DUB cranks, Cane Creek eeWings. GXP and Long spindle BB30 models (15mm spacer on drive side) 9, 10, 11 and 12spd Eagle compatible. |
| Material | cnc machined 7075 Txxx Aluminum. Long-lasting construction. Mud optimized. |
| Chainline | perfect 49mm (improved). 6mm offset |
| Ovality | Optimized to each size separately. Range: 10.2-14.4% and Timing of 110.5-116.3° after TDC (top dead center) Patent Pending |
If you wish to check for frame clearance with new oval ring, below you can find measurement of biggest dimension of the oval (tip to tip of tooth):
26T: 118mm ; 28T: 127mm ; 30T: 134mm ; 32T: 143mm ; 34T: 151mm
ADVANTAGES OF OUR SPECIAL DIRECT MOUNT NARROW WIDE CHAINRINGS:
*Finest design to provide excellent weight to strength ratio
*One of a kind special oval shape (Patent Pending)
*Greatly improves traction and climbing abilities
*Unique Patent Pending alternate wide and narrow teeth profiles to keep your chain in place for minimum 12 months!
*Special 3D teeth machining for ultimate mud relief decrease wear and noise dramatically
*They save weight because they don't need the spider and chainring bolts.
*The ability of installation of a smaller ring sizes that can't be mounted on regular spider.
*Superb quality and great look.
*You will ride faster using ovals. If you keep using round ring then others will get quicker.
*You will not "feel" the oval shape at all
*Reduces stress on knees
*We mastered our oval chainrings to perfection, so you can get best possible advantage from the oval/elliptical shape.
HOW TO MOUNT OUR OVAL CHAINRING TO SRAM GXP AND BB30 CRANK:
You need to unscrew these 3 torx t-25 bolts from the crank. Then remove the spider+chainring combo you currently have there. Clean the splines and put some grease on them. Position the chainring in place (note there is only one way to fit this chainring to Sram crank, so you don't have to worry how to do it). Close all 3 bolts to about 5-7Nm.
Check below which Sram compatible oval chainring you will require for your Sram crank type. All Sram Cranks have exactly same mounting interface regardless the model or axle type. The only thing you need to determine is chainring offset.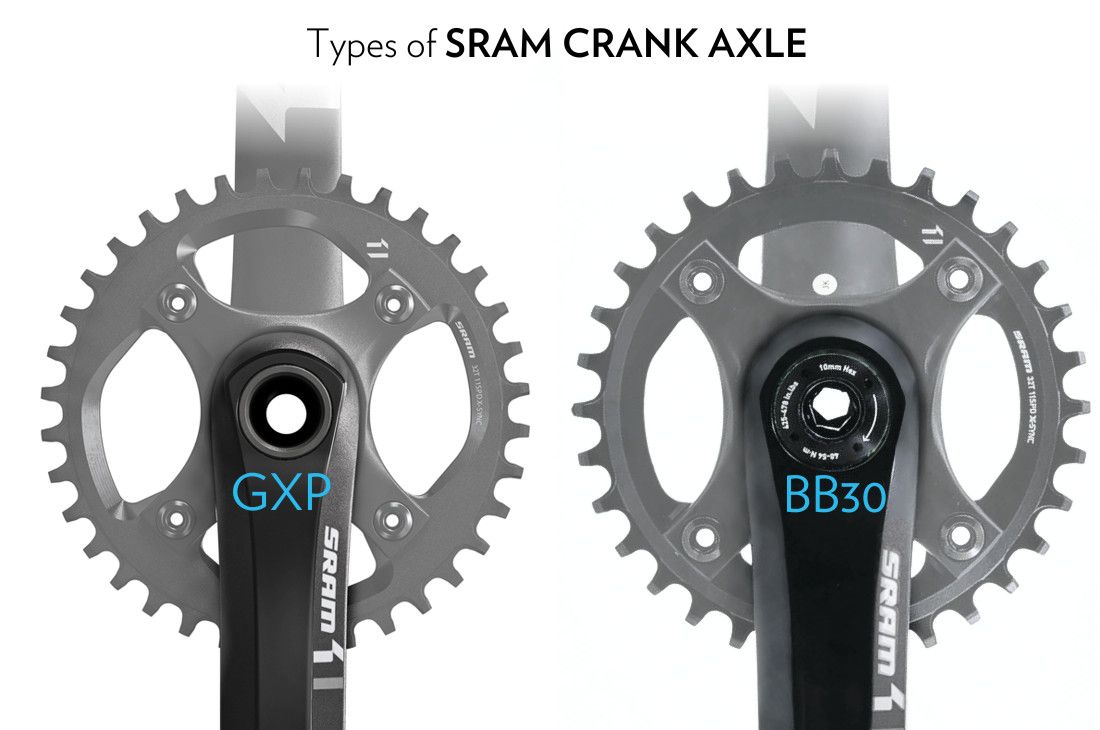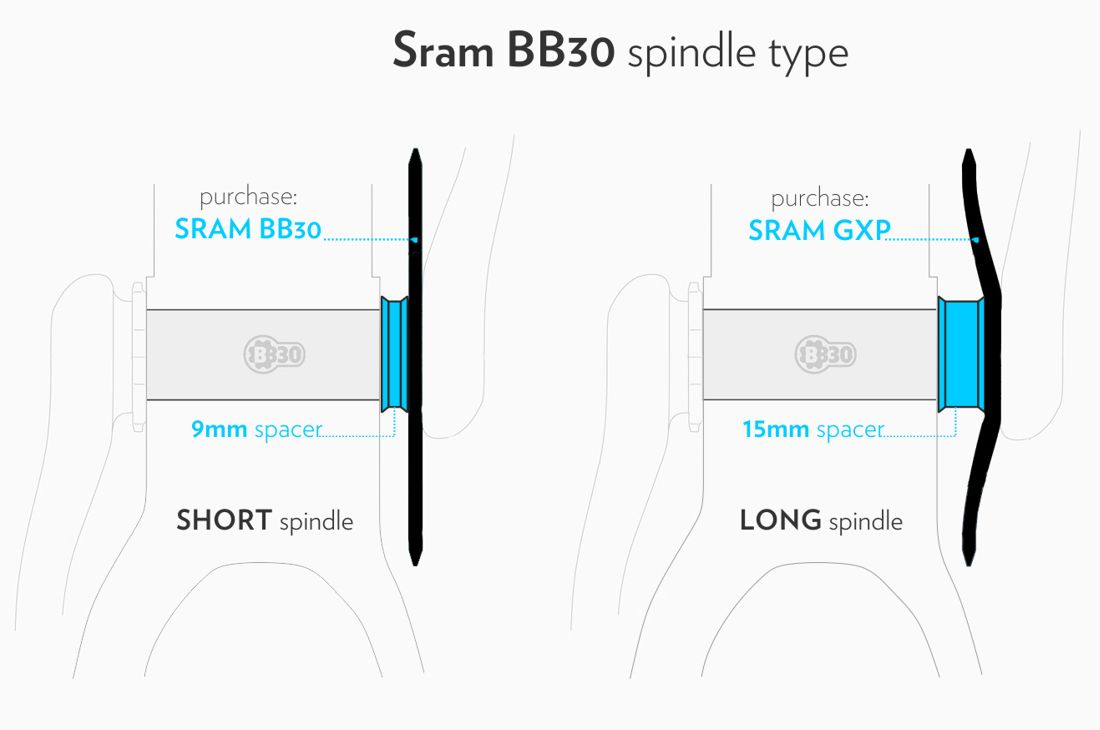 It is ideal for 1x 9/10/11/12 system and Singlespeeds!. Oval (elliptical) narrow wide chainring does not compromise the work of clutch mechanism in rear derailleur(video at the bottom). It also does not require chain tensioner when using in singlespeed application. Riding out of saddle on the uphill will become more pleasant. These chainrings also help you to recover after knee injuries as pedaling becomes smoother and less exhausting. It is the most advanced oval chainring currently on the market.
The most advanced, Patent Pending alternate wide and narrow teeth profile currently produced, guarantee minimum 12 months of excellent chain retention capabilities! We mean it. Always use a new chain with a new chainring.
The World's best oval (elliptical) mtb spiderless traction chainring - period!. Non circular chainrings, Non-round chainrings. Asymmetrical chainrings.
Designed in UK. Manufactured in Poland (EU).
| | |
| --- | --- |
| Chain options | 10, 11 or 12spd chain for geared bike or 6-8 spd for SS. If used in 1x9 drivetrain - 10spd chain must be used to obtain the performance. (yes - 10spd chain will work great on 9spd cassette) |
| Chainguide needed? | No. But if you want one then chain guide should have 2 teeth more capacity than nominal oval ring size. |
SRAM, GXP, Eagle and XX1 are trademarks of SRAM LLC and are used for informational purposes only.
Payment & Security
Your payment information is processed securely. We do not store credit card details nor have access to your credit card information.